Sound Vibration Kit
The Carillon Bowl is a large crystal bowl derived from an ancient artefact found in Egypt.

Sound being increasingly recognised as a powerful healing and meditation tool.
The Carillon Bowl is a specifically made crystal bowl which is a replica copy of a bowl found in Ancient Egypt.
When played the sound waves that come from the bowl penetrate us on a physical, emotional and mental level and is a gateway to meditation.
Combine sound with visuals and the experience goes to the next level.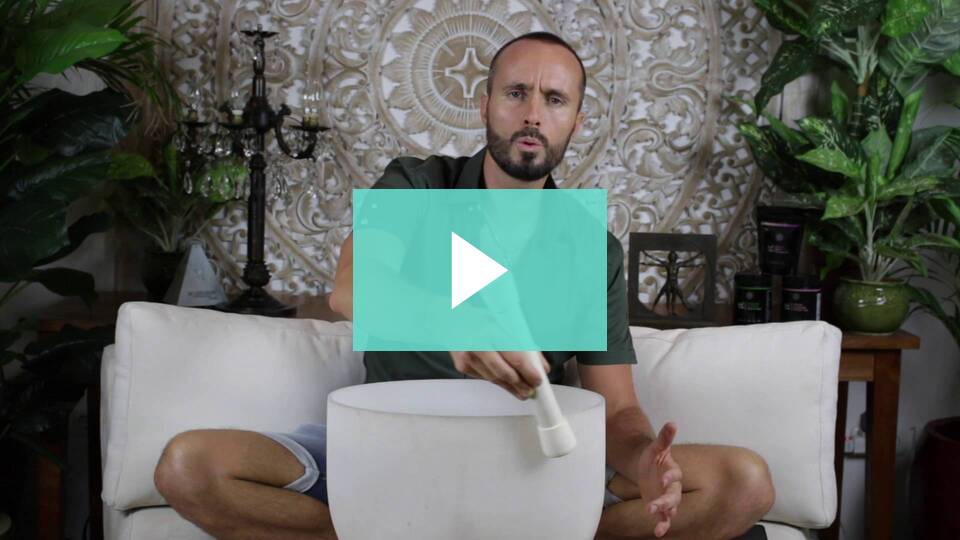 We've included in this kit amazing Theta 3D posters for a truly transformative sound and visual experience.
You'll also receive custom made bag to transport your bowl and mallet and O ring.
What's in the box:
Carillon Bowl
Accessories Bag
3D posters
Carillon Bowl Video Card
Theta Graphs are unique tools that are capable of invoking the theta brainwave state. This allows you to experience a dream-like state while you are awake.
Based on the same geometric symbols discovered from Ancient Egypt, with practice, these special full-size posters will open up their secrets and allow you to discover new and wonderful experiences.
The Theta state also promotes natural healing in your body, which means regular use of the posters will lead to wonderful benefits for your mind, body and soul.
Why You'll Love Sound Vibration Kit
Clear blockages and turn your body into an energy 'superconductor'

Explore new states of consciousness and heightened awareness

Facilitate the natural healing ability of your body.

(16" Diameter x 13" Height)
Reviews
Customer Reviews
01/22/2021
I recommend this product
Changed my life!!
It really works! The sound clears negativity in my mind.
Marian S.

Philippines
10/29/2020
Amazing value for what's included
I purchased this kit to use in my healing home. The bowl arrived, well protected in its awesome carry bag. I also use it with my friends at the beach (not just at home) The 3D posters I have noticed help me in expanding my 3rd eye awareness but also funnily enough with my eyesight. My daughter loves getting involved too! The video card was packed full of wisdom explaining the history behind the bowl.. Highly Recommend!
Rachelle

Indonesia